News & Information:
Wavecrest DTS announces pricing changes on new and refurbished machines. Contact us today for more information.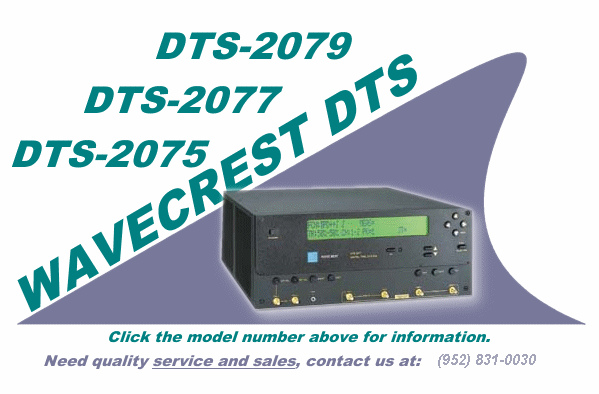 ---
Wavecrest DTS
Sales, service and support of Wavecrest DTS and DSM Equipment
Our world class service department will keep your WAVECREST DTS and DSM instrument performing like new. Factory technicians will quickly diagnose and repair any problem, minimizing downtime and saving you money.
&nbsp